Zoom Overview, Sign In & Set-Up
EdTech Support (MESG) | Zoom in the Classroom: Training & Support Resources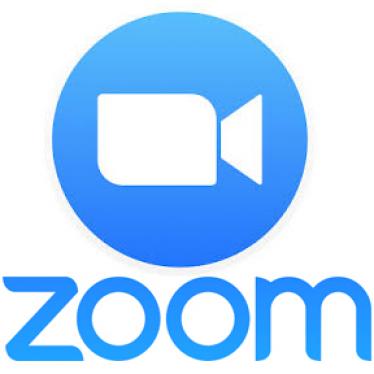 Wayne State has acquired a license for Zoom. Zoom is a cutting-edge cloud-based video communications app that allows you to set-up virtual videos and audio conferencing, record lectures, hold classes, small group activity sessions (breakouts), webinars, live chats, screen-sharing, interactive whiteboards, and other collaborative capabilities.
| | | | | | |
| --- | --- | --- | --- | --- | --- |
| | Host meetings up to 24 hours in length. Up to 300 attendees per meeting. | | Participants can join via computer, mobile app (iOS, Android), or phone call. | | HD Video and Audio Exceptional clarity and quality for virtual and hybrid classes |
| | Enhanced collaboration features: One-click content sharing, chat features & digital whiteboarding. | | Session and activities recording to allow students to learn at their own pace. | | Video communications add value in education, read this white paper to find out more. |
---
Who is currently eligible for a WSU Licensed Zoom account?
Licensed Zoom accounts are available for eligible Wayne State students, faculty, and staff.
Students must be enrolled in at least one class during the previous three semesters.
Faculty must have an active teaching assignment.
Staff must be paid by Wayne State.
Retirees, Guest AccessIDs, and GroupIDs are not eligible.
---
Zoom Sign-In & Set-Up
If you have never created a Zoom account:
If you have created a Zoom Account before using your WSU AccessID email (ab1234@wayne.edu) and password (before June 29, 2020) follow the below steps to update your account to the WSU Zoom License:

Go to: https://zoom.us
Select "Sign in with SSO" in the "Company Domain" box type "wayne-edu" and click "Continue"
Login using your WSU AccessID email (ab1234@wayne.edu) and password.

This will direct you to Academica for WSU authentication (if you're not logged in already) or to your Zoom account.
You will be prompted to Update your Account Information.
Select Consolidate into Account and click Continue.
Follow the prompts.
Zoom will create your licensed account within 24-48 hours.
Your Zoom meetings will continue to be limited to 40 minutes until the account is updated.
Periodically check your Zoom profile to confirm that the User Type is Licensed (not Basic),
If your WSU Zoom account takes longer than 48 hours to update to "Licensed", please contact the C&IT Help Desk at (313) 577-Help.

---

 
Click here for Zoom Training & Support Resources!

Need Assistance with Zoom (SOM Activity Set-Up, Logistics & Training):
Medical Education Support Group - EdTech Unit
https://mesg.med.wayne.edu/ed-tech
mededsupport@med.wayne.edu
Need Assistance with Zoom (Account & Sign-In):
C&IT Help Desk
https://tech.wayne.edu/helpdesk
helpdesk@wayne.edu